Taking me back to my germany living days. They didnt have much of a selection but for small shop it was good enough! They had your basic flavors n some tropical flavord like coconut mango n mojito orange it was heaven!
Mommy serving Mojito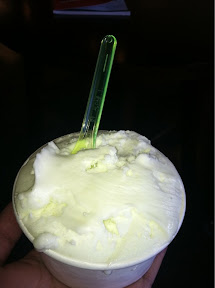 Strawberry cute lil recliner for the tots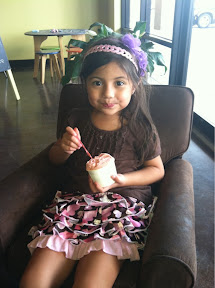 Missy thought she was to good for the little chair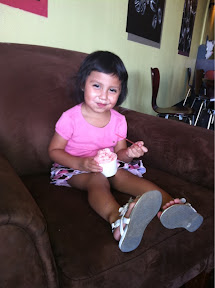 They even had a small lil play areA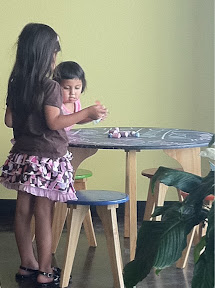 Overall a pretty good gelato place 2 thumps up!
- blogging on the go with my iphone!